Cox's Corner
Manila Trip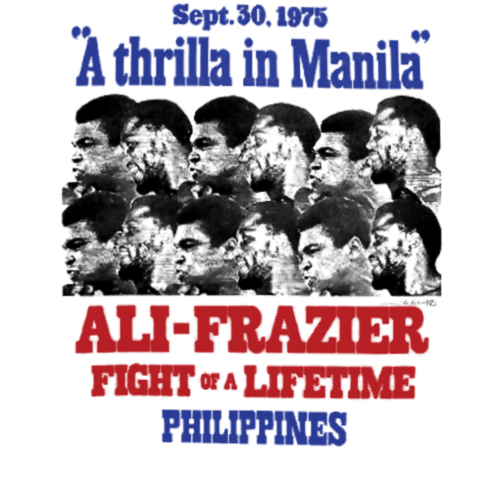 By: Monte D. Cox
"It will be a thrilla and a chilla and a killa when I get the gorilla in Manila." –Muhammad Ali, 1975.
This past October 2008 I ventured on a trip to Manila, Philippines and visited Araneta Coliseum and Mall. This was the famous site of Super Fight 3 between Muhammad Ali and Joe Frazier, widely known as "The Thrilla in Manila." The 20,000 seat Coliseum is surrounded by a circular shopping mall, once known as the Muhammad Ali Mall and is know simply called Araneta Center. The Dome itself is still used for sporting events such as basketball (the most popular sport in the Philippines), boxing, cockfighting, as well as concerts and even religious events.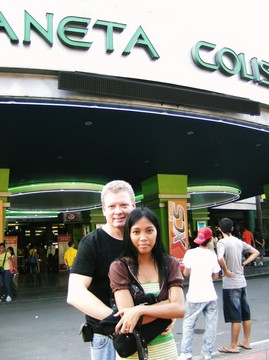 I questioned a number of patrons in the mall and was surprised to find out that many of them knew nothing about the biggest sporting event ever held in the Philippines, the 1975 Ali - Frazier fight. Even the security guards, some older gentleman and a cab driver were unaware of the once famous event. To those who saw it the Thrilla in Manila was a fight that could not be forgotten.
It was more than just a heavyweight boxing match. The final fight in the Ali-Frazier trilogy was the championship of each other, the final fight to decide who was the superior man in the ring. It was a great fight with an ebb and flow tempo that saw first Ali and then Frazier and then Ali again, take turns dominating the action. The Oct 13, 1975 Sports Illustrated called it "a drama in 3 acts."
Although Superfight 3 as it was also called, could not match the sheer anticipation of their epic first fight, in many ways it exceeded it in terms of pure action. Certainly the March 8, 1971 match had both fighters closer to their respective primes and was superior in terms of the level of skills demonstrated by both men. Frazier proved a master of the bob and weave, slipping inside and making Ali miss more punches than he ever had against any previous opponent in their first match. But perhaps it was because the skills of each man had declined and they couldn't miss each other that the third fight turned out to be such a grueling, give and take encounter.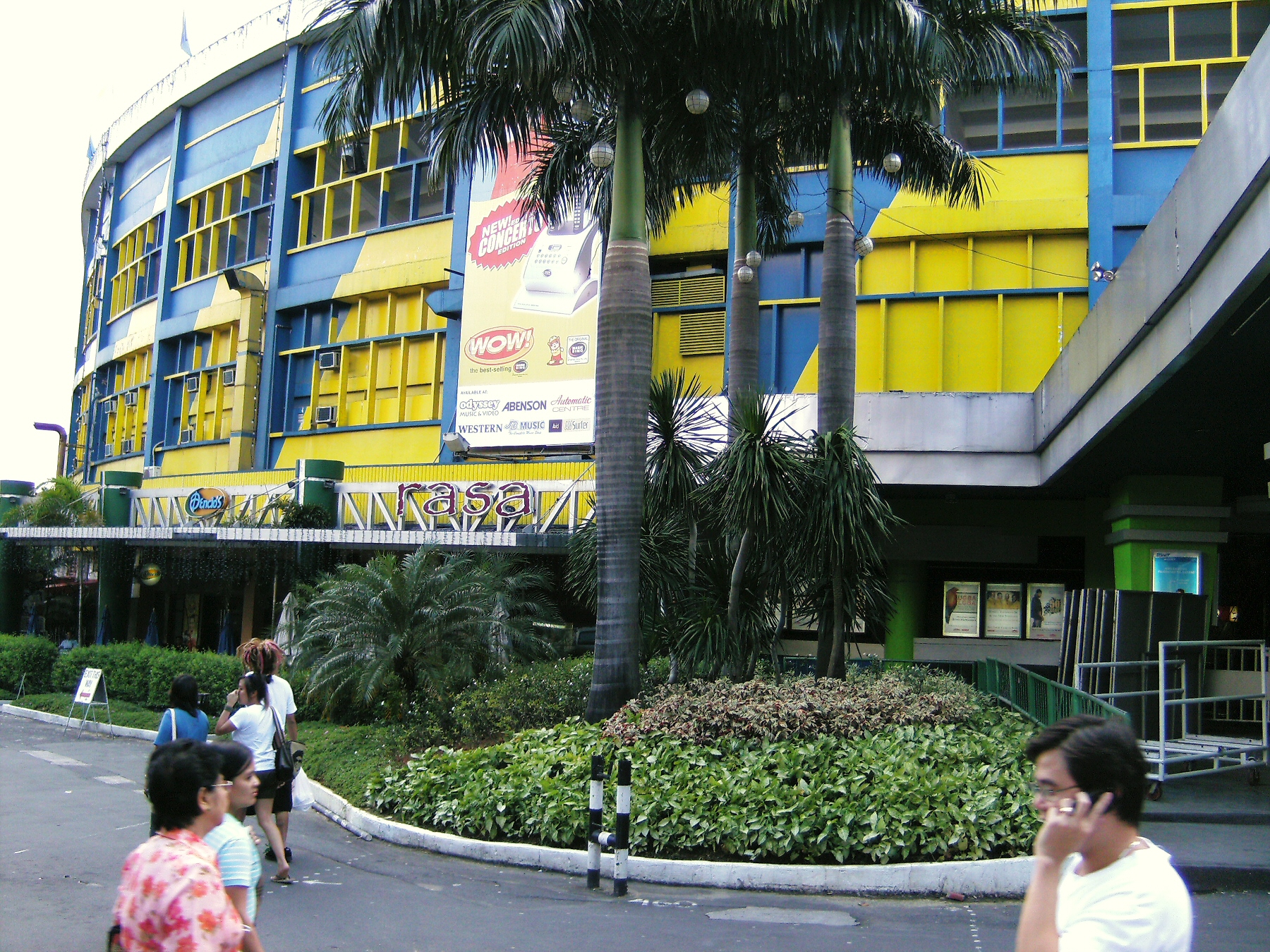 Ali dominated the early rounds with furious jabs and hand speed. Frazier started "smoking" in the middle rounds and gave Ali such a terrible beating to the body that Ali later said, "it was the closest thing to death" that he ever had experienced. Sports Illustrated reported, "Ali slumped into his corner at the end of the 10th round exhausted and contemplated quitting." The 11th round was no better for the champion. Writer Mark Kram reported, "Ali got trapped in Frazier's corner and blow after blow bit at his melting face, and specks of spittle flew from his mouth." "Lawd have mercy!" Bundini shrieked as Ali took a terrible beating against the ropes. Ali went to the well and found deep inside himself, a reservoir of will and determination that allowed him to come back like a true champion. Ali came out of his corner for the 12th and began to turn the fight around. Frazier's eyes began to swell shut from Ali's quick handed straight punching and combinations. By the 13 round Ali was hitting Frazier almost at will. After further punishment in the 14th Frazier's trainer Eddie Futch would not allow Joe to come out for the final round. Ali had retained his title. This fight proved that Ali was no mere showman or a "fake" as one veteran observer once called him, but that he was indeed an all time great fighter. After the fight Frazier echoed this fact, "Lawdy, Lawdy he's a great and mighty champion. I hit him with punches that would have brought down the walls of a city." It certainly was a great fight and one that should be held in higher esteem in the collective memory of the city that it took place in.
The Phillipines have produced many world class fighters including but not limited to Pancho Villa, Small Montana, Ceferino Garcia, Flash Elorde, Ben Villaflor, Rolando Navarrete and of course Manny Pacquiao. These days Pacquiao is the ring idol of the Philippines and can certainly lay claim to being the best fighter the ring ever produced from those shores. One cannot talk about boxing in the Philippines without mentioning Pacman. He is a national idol and deservedly so. Attending a Pacquiao fight at a "panoy" (Filipino) party on fight night can be quite an experience as 15 young girls scream every time Manny lands a punch.
Manny's recent defeat of Oscar Delahoya was an impressive display of boxing skills. Pacquiao has matured as a fighter and has progressed in every recent fight. In many ways he reminds me of the Roberto Duran of the 3rd Esteban DeJesus fight, one who had developed into a truly special fighter. Manny moves his head, has great speed, solid power and a strong chin. He can box, punch and take a punch and is without question the best pound for pound fighter active in boxing today much as Duran was in the late 70's.
The most famous sporting contest ever held in this tropical haven was between Muhammad Ali and Joe Frazier and it was a joy to visit the stadium where that event took place.
Oh, You are wondering about the girl in the picture? She is the sister of the wife of one of my best friends. She is a lovely, very sweet girl. How was the trip? For a boxing fan it couldn't haven been anything but a Thrilla in Manila.