Cox's Corner All Time Divisional Boxing Ratings
By: Monte D. Cox
Updated 10/30/2021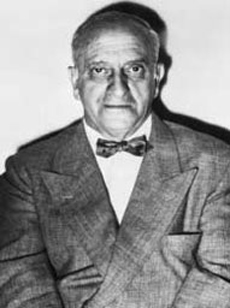 Sixty odd years ago in 1958 Nat Fleischer, founder of Ring magazine, published for the first time his all time divisional boxing ratings. In those ratings Nat rated men in only one division. In 2005 I participated in the IBRO (International Boxing Research Organization) all time poll (and again in 2019/20). In that poll we decided to avoid debates over what division a multi-division champion should be rated by having the voters vote for boxers in each division they were eligible. In my personal ratings however, I have rated boxers only in one division preferring to rate them at their best weight. For instance, men like Gene Tunney and Ezzard Charles are considered at light-heavyweight and not at heavyweight, while Bob Fitzsimmons is rated at middleweight and Ray Robinson at welterweight and so on. Since Fleischer first offered his ratings there have been over 60 more years of boxing history. In 1958 by my ratings Jack Dempsey would be the # 2 all time heavyweight. But since then there have been some men who deserve to be rated above him.
It is most important when rating fighters to be objective. Some will not give credit to modern fighters. Others do not give credit to the greats of the past. So many commentators and fans do not seem to be able to keep from crossing that threshold of objectivity, either over estimating the abilities of the legends and ascribing them abilities that are not present on film or not having the knowledge to understand what some of the greats brought to the ring. Both views are completely wrong. My researched ratings are both fair and balanced. Here is Cox's Corner's all time boxing ratings.
Heavyweight Ratings
Joe Louis
Muhammad Ali
George Foreman
Sonny Liston
Lennox Lewis
Evander Holyfield
Mike Tyson
Larry Holmes
Jack Dempsey
Rocky Marciano
As one can see my list has changed slightly since my 2005 and 2020 IBRO ratings. Some historians lists have not changed in 30 years, but a keen open minded observer will constantly reassess his position. Numbers one and two have not changed. The truth is if Joe Louis and Muhammad Ali are not rated in the top two at heavyweight then the list is just wrong. There is no argument. Joe Louis had the most successful defenses and longest reign, and more importantly he was fundamentally flawless, the most complete fighter in division history. See my video The Subtle Skills of Joe Louis. Muhammad Ali faced and defeated the best competition in division history and dominated boxing for most of the 60's and 70's. If Ali and Louis are not in the top two then the list is not credible, I don't care whose list it is.
Just Missed: Joe Frazier, Jack Johnson, Jim Jeffries,
Frazier or Marciano?
Marciano and Frazier are about equals. Both were swarming style heavyweights who came in low and attacked the body then ripped to the head. Both were tough fighters. With only one being able to fit in the top 10 what separates them? Is it Rocky's undefeated record or Frazier's better opposition with losses to only men in the top 3? Joe's competition trumps Marciano's but in the end I prefer Rocky in a head to head confrontation, although that is not a given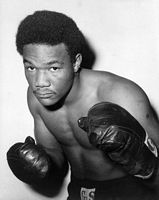 George Foreman is Cox's Corner's # 3 all time heavyweight. Read George Foreman: King of the Super Heavyweights to find out why.
Why Jim Jeffries has dropped in my rankings:
While I do not question Big Jeff's athleticism, strength, or endurance there are 3 reasons for dropping him from my list:
He only won 18 pro fights.
There is a lack of good quality film in which to make a realistic assessment of his ability.
His punching power is over rated based on his record. The claim that he hit as hard as Foreman or Liston seems nonsensical based on an overall lack of early round knockouts. Jeff wore down his opposition he did not overpower them early.
If one is considering all era's and all rules, e.g. 45 round fights to the finish, both 5 and 10 oz gloves, bare knuckles, rules that allowed a lot of holding etc., then Jeffries could be argued into the top 5. However, when assessing boxing as a modern sport the standard should be a 20 foot ring, 8-10 oz gloves, modern rules and a 15 round standard that dominated most of the last 100 plus years.
All time great Jack Dempsey has dropped a few sports and pioneer Jack Johnson has dropped out of my ratings.
Jack Dempsey has dropped a few notches. I do believe that Dempsey was a very vicious fighter and ruthless attacker but also realize that he excelled against certain types of opponents, on film he struggled against clever boxers. For more on this see Frank Lotierzo's expose' Jack Dempsey: An Observation Through The Lens
Jack Johnson has dropped off of my list.
Some people have compared Jack Johnson to Muhammad Ali in terms of talent but Johnson did not have Ali's concrete chin and durability.
His vaunted defense was fine against someone who threw 1 or 2 punches at a time like his competition did but many of the things he did would not hold up against a more sophisticated attack. Any defensive boxer is most vulnerable to pressure. When studying the films again I noticed the swarmers he fought were simply horrendous. They attacked in a straight line, which is ineffective and makes them vulnerable to Johnson's punches coming straight at him. They also followed him around the ring like a puppet and did not know how to cut off his escape routes. As Mike Tyson points out at the beginning of the 1988 BBC video "Tyson and the Heavyweights" the things Johnson did would be more difficult to do in a modern ring against a more sophisticated attack because he wasn't elusive with his body but just picked the punches out of the air one or two at a time and this would be very difficult to do against "consistent punching". .One can see Sam McVey, Jim Flynn, Jim Johnson, Tommy Burns, Frank Moran, and Jess Willard heads straight up , rather than chin down, no head movement or upper body movement, and little footwork, if any. One can see wild, winging punches .We see linear direct line attack with NO side to side upper body movement or level changes. One does not see defensive responsibility when they attack but are simply wide open. It doesn't matter how old the film is, one can still see these things if one knows what they are watching.
The fact that he drew the "color line" against his own race to a great extent also factored into his rating. He fought Sam Langford when he was a middleweight who only weighed 156 pounds, all of his bouts against Sam McVey were when he was under the age of 19, he fought Joe Jeannette in Jeannette's 4th pro fight whereas he was a veteran of around 30 pro fights and in their last fight Jeannette still had only 21 fights as of their final meeting. Once all 3 reached the peak of their careers and were legitimate threats to the title Johnson refused to give any of them a title shot. Whereas Joe Louis barred no one and Rocky Marciano fought everyone who was their Johnson was the biggest ducker in history.
In his book50 Years at Ringside Fleischer rated the all time heavyweights in a number of categories. Here is Cox's Corner's up to date list.
Best Overall Boxer: Muhammad Ali
Fastest: Muhammad Ali
Best Fundamentally: Joe Louis
Best Jab: Larry Holmes
Best Left Hook: Jack Dempsey, Joe Frazier
Best Right Cross: Joe Louis
Best Uppercut: George Foreman, Mike Tyson
Best Counter Puncher: Joe Louis
Best Knockout Puncher (Power AND Accuracy): Joe Louis
Best Combination Punching: Joe Louis
Hardest One Punch: George Foreman
Best Body Puncher: Joe Frazier
Best Finisher: Joe Louis
Best Footwork: Muhammad Ali
Best Defense: Joe Frazier
Strongest Physically: George Foreman
Best Conditioned: Rocky Marciano
Best Chin: Muhammad Ali
Best Competition: Muhammad Ali
Note: I put Joe Frazier as the best defensive heavyweight because he made Muhammad Ali miss more in their 71 fight than all of his other fights put together and that's barely an exaggeration. Frazier did have the highest slip and suck rate of any fighter I studied on film. Jack Johnson does not win this category for the reasons given above, he was good for his time but the things he did, sliding straight back and picking off 1-2 punches at a time, would not hold up in a modern ring. Jersey Joe Walcott is the conversation for his footwork, slips and jukes.
Light-heavyweight Ratings:
Sam Langford
Gene Tunney
Ezzard Charles
Tommy Loughran
Mike Spinks
Archie Moore
Bob Foster
Roy Jones Jr.
Billy Conn
Philadelphia Jack O'Brien
Middleweights Ratings:
Harry Greb
Bob Fitzsimmons
Carlos Monzon
Marvin Hagler
Stanley Ketchel
Bernard Hopkins
Charley Burley
Marcel Cerdan
Dick Tiger
Jake Lamotta
Welterweight Ratings:
Ray Robinson
Ray Leonard
Mickey Walker
Thomas Hearns
Joe Walcott
Jose Napoles
Kid Gavilan
Emile Griffith
Ted "Kid" Lewis
Luis Rodriguez
Note: Floyd Mayweather's career does not give him a top 10 spot. Luis Rodriguez, for example, had a better career than Floyd beating Emile Griffith, Benny Paret, Hurricane Carter, Curtis Cokes, Georgie Benton and Bennie Briscoe. I cannot in all honesty put Mayweather in the top 10 welterweights based on a career of hand picked opponents and having never unified a major title. Floyd avoided fights with Mosley, Margarito and Pacquiao when they meant something. He waited for these opponents to slow down and fade before considering facing them. Mayweather just does not have the competition to be considered a true all time great. I am not convinced that Floyd would beat any of the top 10 all time welterweights.
Lightweight Ratings:
Joe Gans
Roberto Duran
Benny Leonard
Pernell Whitaker
Aaron Pryor
Barney Ross
Tony Canzoneri
Julio Cesar Chavez
Jack Blackburn
Ike Williams
Featherweight Ratings:
Henry Armstrong
Willie Pep
Alexis Arguello
Sandy Saddler
Kid Chocolate
Salvador Sanchez
Abe Attell
Jim Driscoll
Johnny Dundee
Manny Pacquiao
Bantamweight Ratings:
Eder Jofre
Terry McGovern
George Dixon
Carlos Zarate
Rueben Olivares
Panama "Al" Brown
Pete Herman
Manuel Ortiz
Kid Williams
Jeff Chandler
Flyweight Ratings:
Jimmy Wilde
Pascual Perez
Pancho Villa
Jimmy Barry
Fidel LaBarba
Frankie Genaro
Benny Lynch
Fighting Harada
Miguel Canto
Ricardo Lopez
All Time Pound 4 Pound
Ray Robinson
Joe Gans
Sam Langford
Harry Greb
Joe Louis
Henry Armstrong
Muhammad Ali
Roberto Duran
Ray Leonard
Benny Leonard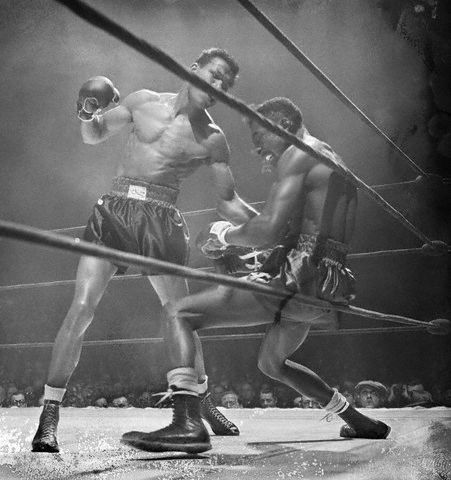 Sugar Ray Robinson in his prime
Ray Robinson's ability, record and level of competition puts him at the top. 128-1-2 at his peak that included winning the welterweight and middleweight titles. The argument is who is second best.
Joe Gans is the great forgotten fighter, equal in ability to Robinson and better defensively. Although he had a great record he participated in some well known fixed fights and must take a back seat to Robbie in terms of his record and level of opposition.
Sam Langford was the greatest fighter to never win a title and deserves to be ranked among the very best. The "Boston Tar Baby" was feared because of his rare skill and heavy handed hitting. The discovery of the film of Joe Jeannette has raised the estimation of his ability in the eyes of many. Langford is one of the 3 greatest fighters in history. Watch my film short on Sam Langford
Harry Greb had the greatest record in boxing history, he fought the toughest competition of all time in any era and any weight. Every time one studies his record there is a new gem to behold. He was a whirlwind of motion, attacking from all angles and never gave an opponent a chance to get set.
Joe Louis was the best fundamental heavyweight in history and one of the best p4p. The "Brown Bomber" had the greatest lineal title record (25) to go along with his feared hand speed, punching power and laser accuracy. He threw some of the most beautiful short punches ever seen on film and his combination punching was remarkable to behold.
Henry Armstrong's feat of holding 3 major weight titles simultaneously puts him in the top 5. An inexhaustable pressure fighter who wore down his opposition with a relentless attack.
Muhammad Ali was the fastest heavyweight ever and the most elusive boxer in the ring. He defeated the best competition in heavyweight history.
Roberto Duran was the best fighter of my lifetime along with Muhammad Ali and Ray Leonard. He had a peak record of 72-1 and defended the lightweight title 12 times before moving up and winning the welterweight and middleweight titles. He is the only former lightweight champion in history to win a legit middleweight title.
Ray Leonard was as skilled as any boxer of any time. He had speed, movement, classic combinations, good defense, a reliable chin and killer left hook. He defeated outstanding competition in his short career beating Hall of Famer's Wilfred Benitez, Roberto Duran, Thomas Hearns and Marvin Hagler.
Benny Leonard a genius of boxing strategy. He defeated the best competition to ever appear at one time in the history of the lightweight division.
The final spot was a close race between Benny Leonard, Willie Pep, Bob Fitzsimmons, Jack Dempsey, Jimmy Wilde and Eder Jofre. Benny Leonard could beat you in more ways than could Pep who was a pure boxer or Fitz, Dempsey and Wilde who relied more on their punch. Eder Jofre was as talented but Leonard simply beat better competition.